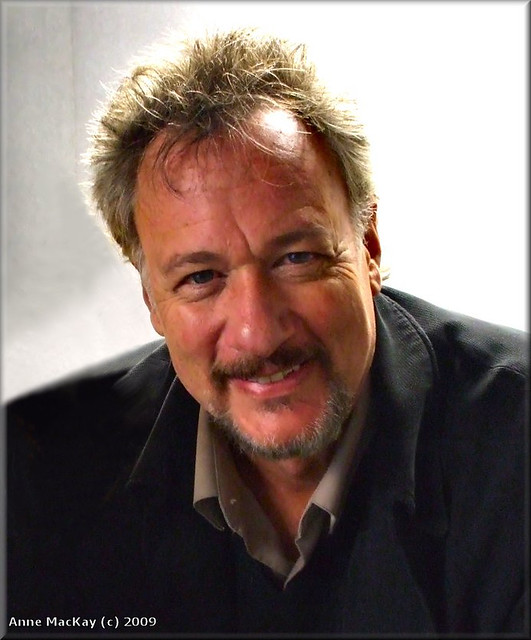 One of, if not the, most popular "non-regular" member of the Star Trek: The Next Generation cast is surely none other than John de Lancie, playing the villainous (or was he?) omnipotent (most times) Q!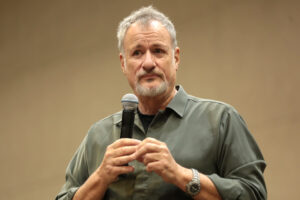 John began acting in a Shakespearian play at the young age of 14 and continued studying his craft through to Kent State University and then won a scholarship to attend the prestigious Julliard School.
His first appearances in the genre of science fiction began with five episodes of The Six Million Dollar Man, including the popular two-parter "Death Probe" episodes, where a Russian space probe meant for Venus lands in the U.S. – you've all seen it! He also appeared in 1979's Battlestar Galactica, Emergency!, a popular stint as a regular star in Days of Our Lives, The Thorn Birds mini-series, an episode in 1986's version of The Twilight Zone, MacGyver, Murder, She Wrote, 1988's Mission: Impossible, and L.A Law, amongst so many others.
He appeared in eight episodes as Q in Star Trek: TNG, bookending the series by appearing as one of the driving forces of the plots in both the pilot and the final series-ending two-parter, involving the long arc of the "humanity on trial" theme. He once quoted Star Trek creator Gene Roddenberry telling him after his audition for the part of Q, "You make my writing sound better than it is." High praise from The Great Bird of the Galaxy!
John and his character would continue appearing in various Star Trek series incarnations, including most recently appearing in the recent second season of Star Trek: Picard – we won't spoil John's wonderful performance and perhaps final Picard-Q storyline here, so stream it if you missed it – that's an order – and then join the Q Continuum as an honorary guest as Q himself bends spacetime again with another snap of his fingers and we all find ourselves back on Earth, during the mid-1960s, entering Desilu Studios – but in this case, not in Hollywood but in Ticonderoga – and strolling down the corridors of the original Starship Enterprise with John de Lancie!